Don't Get Left Behind, Start Using Digital Home Exercise Programs to Improve Patient Outcomes!
By: Nataliya Zlotnikov, MSc, HBSc
Stop Living in The Dark Ages
Are you still using paper handouts with your clients? Or maybe you've dipped your toe into the digital waters and now e-mail clients a digital photo or even video of your exercises?
The world around us is rapidly changing and our patient expectations are changing along with it. Now, more than ever, technology has become an integral part of patient care. COVID has allowed so many more of us to cross that bridge, overcoming technological barriers.
I think we should all take a moment to celebrate our progress. COVID has been a time of great instability, uncertainty and change, yet we have all adapted and are here today, surviving and even thriving. A round of applause to you all!
But if COVID showed us anything is that times will truly never be the same, even after the pandemic is long gone (and maybe forgotten).
Meet Embodia for Home Exercise Prescription
Check out this short video about Embodia's Home Exercise Program, HEP
Book your free 30-minute demo today!
Key Benefit: Improved Patient Outcomes
Our HEP is an all-in-one patient engagement solution that is sure to wow your patients!
Video exercises made easy:

Improve understanding and compliance with a professionally produced library of constantly growing

2,000

+ high-definition exercises and educational videos (print-friendly versions available), each demonstrating proper technique.


Easy access: Patients easily access the HEP via free mobile apps and a secure website.


Tailored: Clinics also have the option to create a private, branded library of clinic content as well as

securely capture video or images of your patients being coached through exercises to share with your patients or keep on file.
With the HEP you are in control, you get to choose how, when and in what format to deliver your prescriptions to your patients. Your patients get an experience tailored to them and their unique preferences.
Hear from one of our patients using Embodia
"It shows you exactly what to do when to do it and in what order to do your exercises.




It's like going from the stone age to the modern age."

- Bill R.


Track Progress and Data
Key Benefit: Provide Efficient Workflows for Practitioners
The HEP allows you to track all outcome measures in one spot and analyze patient data to ensure improved outcomes!
You can monitor patient progress, outcomes, and adherence between sessions.
Optional tracking features involve a progress diary, questionnaires, PSFS, PCS, PHS, bladder diary and fibre diary.
Dashboard: Practitioners have access to a simple monitoring dashboard.
Tracking: Track patient progress, including completion rate, symptom levels, notes, functional goals, and other measures between visits using the patient dashboard.
Program summaries: Practitioners can access program summaries that you can export, print, and download.
Personalize for your practice: Integrate your own practice guidelines, tools, and systems and expand your own private content library with exercises and videos.

Communicate
Key Benefit: Communication Improves Outcomes
The Embodia for HEP allows you to:
Quickly write back to patient comments.
Share words of encouragement.
Communicate with your patients via two-way messaging.
Send your patients gentle exercise reminders.
COVID has left many individuals feeling more isolated than ever before. Isolation due to decreased mobility and pathology has been exacerbated by the pandemic and continues to be a growing problem, especially for our ageing population. Embodia HEP makes it less lonely!
Patients can receive gentle, friendly exercise-time reminders and notifications to guide them between their sessions. This service helps patients feel more connected to their healthcare practitioners.
"Recovering from multiple pelvic fractures was a painful,
slow process. The Embodia app made it less lonely.
The friendly exercise time-reminder and progress tracker
helped me feel linked to my physiotherapist. It was encouraging."
- Heather M.
Computers Are the Devil!
What if I am not tech-savvy? Fret not! Our HEP is so easy to use! We have built, iterated and re-worked a best-in-class home exercise program software that requires very little technical know-how.
We have tons of training videos, helpful tools and a customer support team that's always here to help you!


Welcome to Embodia!
Here's what you need to do. Click below and activate your membership for only $15/month or $13.50/month on our annual plan. If you're a member of the Canadian Physiotherapy Association, you get access to further discounts (learn more here). If you are the manager of a clinic, hospital, or organization we provide progressive discounts - contact us at support@embodiaapp.com for pricing details.
During your first month with us, we will set up a discovery call with you at no charge to learn about your practice and how we can best support you. We will provide ongoing, customized training for you and your team to make sure that you and your patients get the most out of what we have to offer. PLUS included in our membership is a library of online healthcare courses for FREE, discounts on our library of premium courses and so much more.
Become an Embodia Member Today

Like we said at the beginning of this blog, technology has become an integral part of patient care; one that we can no longer continue to ignore. We must instead integrate it into our clinical practices to enhance our efficiency and improve patient outcomes.
Let's illustrate the reality of this point here's a pre-pandemic anecdote from one of our instructors, Carolyn Vandyken.
Time Travel with Carolyn Vandyken
Close your eyes and imagine yourself in 2014 (the 4-second audio-video clip below should help you with your memory lane stroll):
Here are some of the things that happened in 2014: Crop tops and pastel armpit hair reigned over the land, Obama began to re-establish a relationship with Cuba, Robin Williams told his last joke, and we were facing a different pandemic, Ebola.
2014 was also the year that Carolyn realized that something in her practice just wasn't working (spoiler alert, it has to do with home exercise programs). Here's a snippet of this story:
"In 2014 one of my patients said to me: "I need to be honest with you. I'm not doing my exercises."And with that, she handed me back the paper handout of exercises I had just made for her.
I looked up at my patient, a mother of two, working full-time as a consultant, dressed in Lululemons with her smartphone in one hand and a soy latte in the other.
Was I really giving her generic instructions with stick figure drawings? On a paper handout, she'll lose before even getting home?
"She's right," I thought to myself. "This isn't working.
I realized that the paper handouts, random videos I would take on her phone, and emails I sent occasionally were not enough to compete in this day and age. She is used to accessing everything on her phone and I was providing a sub-par patient experience by using old, outdated methods.
Everything is mobile. If you're not using it, well, you're losing to the competition.
How much time do our patients spend on their phones? 2 hours a day? 4 hours? 12 hours??
This is a wasted opportunity. You could be sitting on their phone right alongside Uber, Facebook and Starbucks. A quick tap away from you popping up with a professional video of their personal rehabilitation exercise and words of encouragement. A gentle reminder that you are their trusted practitioner who is there to support them between their appointments.
We genuinely care about helping people get better. To continue doing that well, we need to meet them where they are - on their smartphones. Incorporating technology into our practice is no longer a nice to have, it is a must-have. It allows us to provide the best possible care to our patients while making our own jobs easier.
Embodia is built for physiotherapists by physiotherapists, and every therapist using it is thrilled at how EASY it makes their job, and how much their patients LOVE it."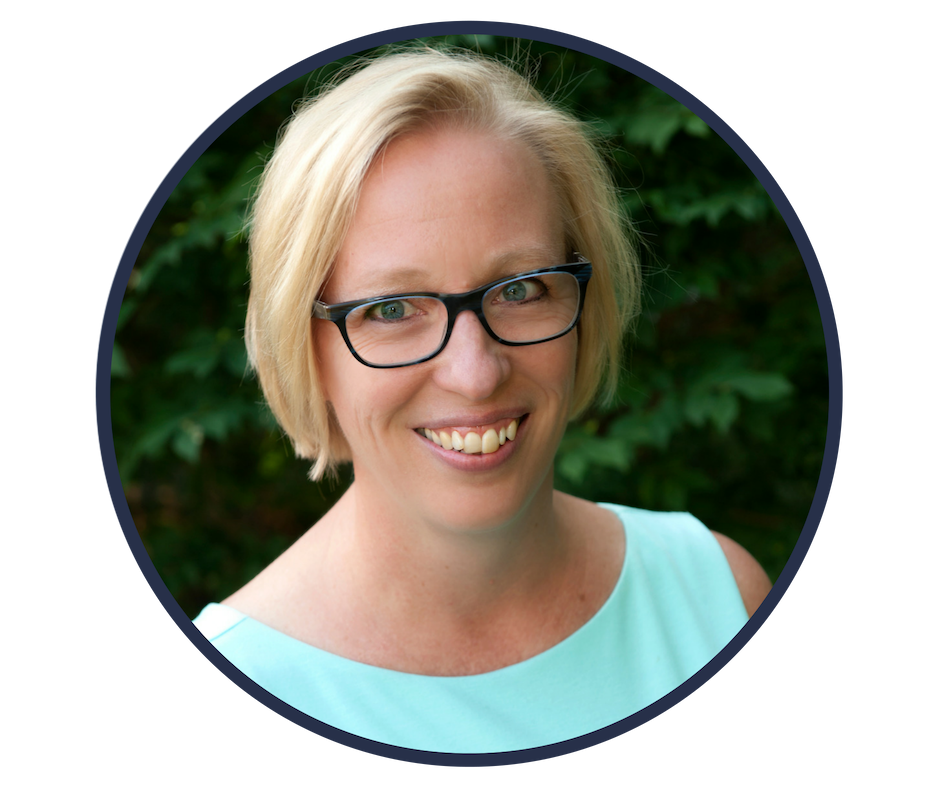 Carolyn Vandyken BHSc. PT, Cred MDT, CCMA
Remember how resistant I was at first? Now, I can't imagine working without it. It has changed my practice for the better, and my patients love the app!
Embodia has made it so easy to make the transition to digital sharing of exercises for patients and knowledge for clinicians.
Become an Embodia Member Today
Join us and thousands of practitioners across the world!
Welcome to Embodia - we are looking forward to serving you and your patients.